About Castel Engineering
Founded in 1986, Castel Engineering offers years of experience in the manufacturing of plastic parts and profiles for the refrigeration industry.
Especially accessories for cold rooms, freezers, cleanrooms as well as for the installation of split air conditioning units.
 Our headquarters are located in the heart of Europe: Belgium (Mouscron) which is the ideal place to ship out our products throughout the world.
 Castel-Engineering Poland is located Tomaszowice near Lublin and is responsible for the Eastern European market.
 We have our own R&D team that is constantly looking for innovative solutions. Castel-engineering has a long history with OEM manufacturing for others as well. We guide our customers from the design of the product until the final production run.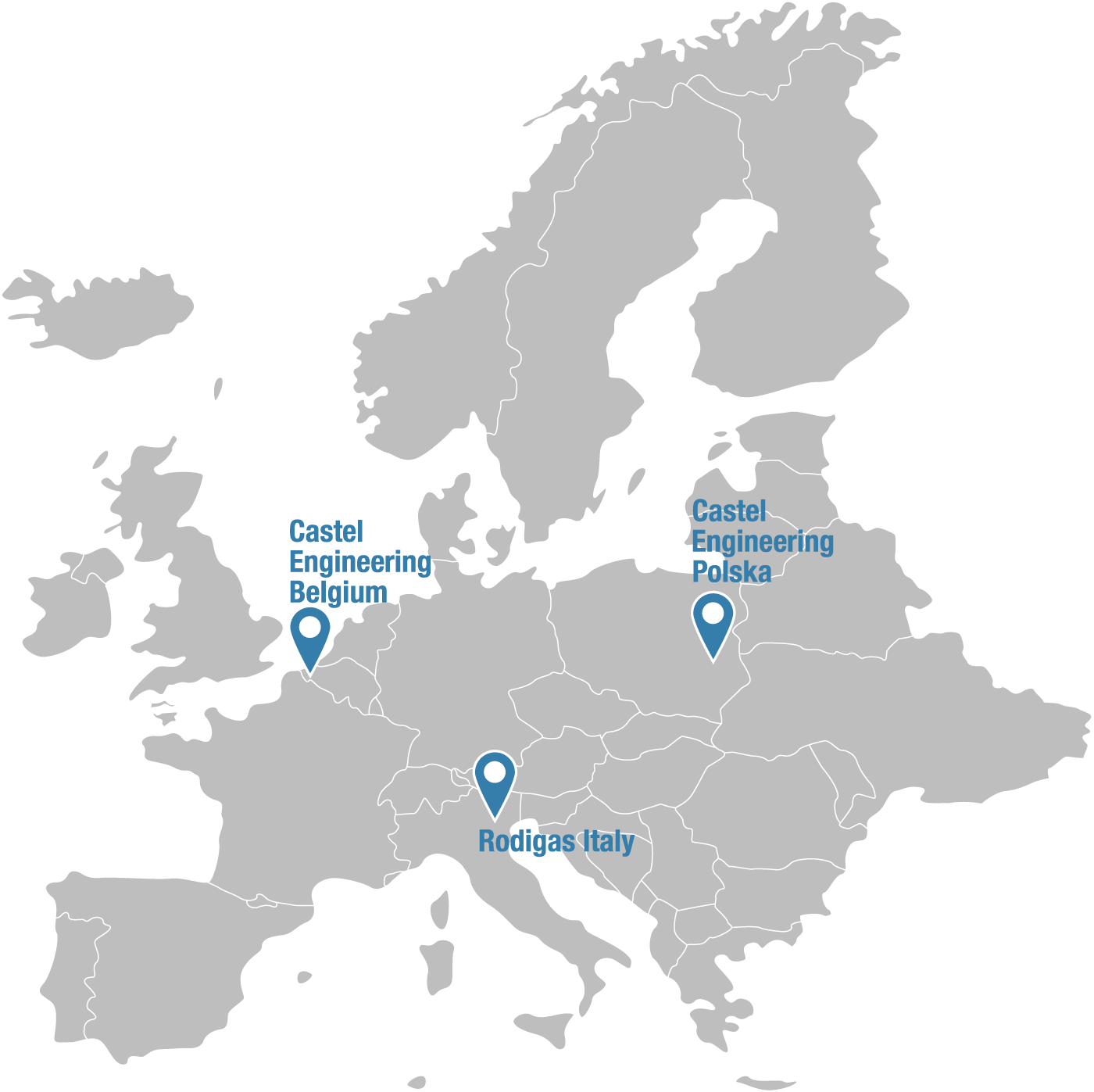 Our plant in Mouscron has 2 divisions:
An injection molding plant (with a machine range from 25T up to 900T). Some of those machines are also available for customized injection projects.
An extrusion plant with dual conical screw extruders.
Our Plant in Poland has 2 divisions with rubber and optima:
Design and manufacturing of recycled Rubber products.
Manufacturing Modular Shelving
The design of our products and tools are done in house. This enables us to adapt very quickly to the changing needs of our customers and assures the full control of the production process.
 The history of Rodigas born 60 years ago in a small provincial town, Padua, to reach the world. A company that over time has grown by combining continuous technological innovation and flexibility, adapting each time to the needs of the market and, more generally, of society.
The various production conversions implemented over the decades have allowed it to transform from an innovative local reality to a strong global presence, able to compete in air conditioning plant engineering sectors, solar paneling, and fall protection systems in over 50 countries worldwide.